Jadi Calculator: Choose Tree Root As Per Your Kundli
Find out which of the tree roots (Jadi) are good for your well-being. Jadi calculator will tell you which tree roots will lead you to a better life on the basis of your Kundli or horoscope. After wearing the tree root you will experience positive results in your life. Fill out your birth details below:
Enter Your Birth Details
What is Jadi Calculator?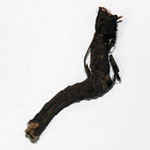 Jadi Calculator is a software tool which will tell you about the tree roots based on your birth details. With the help of this tool, you will also learn the method of holding the tree root. According to the method described by the Jadi Calculator, you can hold the tree root and can achieve its significant results. Now you no longer have to go to an astrologer with the question related to the tree roots, instead, you get all your answers using the Jadi Calculator.
What is Tree Root (Jadi)?
In ordinary language, it is the root of the herb of plants, through which the people get miraculous benefits. There are a handful of tree plants in our environment, whose roots are used for astrological, spiritual, religious, and Ayurvedic purposes. From the medical point of view, we also call them herbs. Among all the tree roots, Bell original roots, Anantmool root, Arand original root, Nagarmotha root, Ashwagandha root, Dhature root, Bharangi root, bananas, etc. prove to be beneficial for your well-being and success.
Importance of Tree Root (Jadi) in Astrology
In Vedic astrology, tree roots play an integral role in helping an individual achieve health, wealth, and happiness. They are used as a variety of special astrological measures. These tree roots are used to get the aspects of the planets and their benefits. There are nine planets in astrology, though Rahu and Ketu fall into the category of shadow planets.
In astrology, if your planet is not rightly posited, then tree roots are used to diminish the effects of planetary actions. In Hindu astrology, it is believed that the tree roots help in balancing the energy level in the atmosphere. If a person holds a tree root according to his horoscope, then he/she gets its positive results. However, to get the benefit of the tree roots, they need to be kept or worn with the specific astrological measures.
Planets and their adjoining Tree Roots
As per astrology, there are 12 zodiac signs and each zodiac sign has tree root associated with it. However, Rahu and Ketu don't own any sign or house. In the table below, you have been told about the planets and their related zodiac signs -
| | | |
| --- | --- | --- |
| Planet | Zodiac | Tree Roots (Jadi) |
| Sun | Lion | Bell |
| The moon | Cancer | Chirni |
| Mars | Aries, Scorpio | Anantamool |
| Mercury | Gemini, Virgo | Root of widow |
| Jupiter (master) | Sagittarius, Pisces | Banana, turmeric root |
| Venus | Taurus (Taurus), Libra | Arand, Sarpanchha Basics |
| Saturn | Capricorn, Aquarius | Dutura, the scorpion root |
| Rahu | - | Nagamotha root |
| Ketu | - | Ashwagandha root |
Importance of Tree Roots in Ayurveda
Ayurveda was created by Lord Venkatesh and hence, plays an integral role for a long time. Our ancient generation has been using tree roots (jadi) for the treatment of various types of diseases. Great sages like Shalya, Charak and Sushruta are some of the names behind the success of Indian ancient medicine.
In the Ramayana, you must be familiar with the episode of Sanjivani Booti where Laxman was badly hurt, and it was the ayurvedic magic of tree roots that worked like a medicinal healing on his body. One of the prime features of tree roots is that they don't have any side effect on the body. Even today, the roots of trees and plants are used to treat diseases in remote and dense forest areas.
Importance of Tree Roots in Spirituality
For peace of mind and mental clarity, one takes shelter of spirituality. With the influence of spiritual knowledge, one can renounce worldly delusional Maya and moves towards a spiritual life. The root of Ashwagandha mool is such a root that can be used to increase the spiritual knowledge of a person. According to Vedic astrology, this root is taken for the Ketu planet. In astrology, the Ketu planet is considered important for spiritual and quiet life.
Religious Perspective of Tree Roots
The religious approach creates Sattvik ideas in the person's mind. It makes people aware of their purpose, and then the person is engaged in the search of purpose and start following the path of religion. Tree roots have great importance from a religious perspective. In astrology, the planet Jupiter has been considered the cause of religion. With this affect, the person's religious nature increases and tree roots (jadi) like banana or turmeric helps in leading spiritual life.
Tree Roots as an alternative to Gems
According to Hindu astrology, gems and roots are used to get the result of the planets and their auspicious effects. But astrological scholars believe that when a person holds a gem for a particular planet or with a desire, then they can also have side effects on the life of the person. But wearing the tree roots (jadi) does not have any effect on people of any kind. Along with the astrological benefits, one can enjoy similar benefits of the tree roots and gems. But tree roots are cost-effective. Therefore, the roots are cheap and economical in price as compared to gems. Hence the tree roots are considered to be an effective alternative for gems.
Benefits of Tree Root
In order to get astrological benefits, the tree roots can be used for:
The roots are useful for therapeutic properties
They are effective for religious purposes
Holding Belmool helps you get government jobs
The root of the Kharani provides mental clarity and peace of mind
By wearing infinite origin, the person becomes courageous and fearless
The person's intellectual power is strong from the Vidhara Mool
From the root of banana, the person gets the child's happiness and knowledge
Arand Mool root keeps your love and marital life happy
The root of Datura prevents the evil eye
The world's wishes are fulfilled from the root of Nagarmotha

From the root of Ashwagandha, the person gets spiritual happiness
These are the aforementioned benefits of tree roots that have been told, but in reality, the benefits of different types of tree roots are received through the Jadi calculator. These tree roots are held to achieve success in diverse areas. There are many hidden benefits of tree roots and hence, cannot be well-understood in written or verbal form, and can only be experienced directly.
Buy Gemstones
Best quality gemstones with assurance of AstroSage.com
Buy Yantras
Take advantage of Yantra with assurance of AstroSage.com
Buy Feng Shui
Bring Good Luck to your Place with Feng Shui.from AstroSage.com
Buy Rudraksh
Best quality Rudraksh with assurance of AstroSage.com